CONTRACT TO CLOSE SERVICES
CONTRACT TO CLOSE SERVICES
Do Less, Sell More by using our Closing Services for every transaction. We take care of the important details so you can focus on tasks that generate income. Forget the worry and anxiety, and never miss a deadline. We handle all the calls and emails and provide rapid responses to requests. Click the Our Services link to see all we have to offer. Then you can relax knowing your closings are being professionally managed.
"It's easier to do business now that I'm not bogged down in paperwork. The Closing Co. has cut down the amount of work I have to do, allowing me to focus on our clients. This has been life altering, business-wise. It's such a time saver, I don't have to work 24/7 anymore."
"Once I saw their systems, I said 'This is amazing. I'm never touching a file again!' I need to be out selling houses. That's my job, not doing all the paperwork and logistics. I would be crazy to try to keep doing all of this on my own."
"I am very checklist oriented. This puts my mind at ease knowing that everything is getting done and I don't have to control it. I'm looped in on every email so I know what's going on. The Closing Co. allows me the freedom to spend more time with my family and gives me more time to find new clients."​
"Kim and her team are very capable on all fronts – detail oriented, focused, motivated and very experienced in the real estate arena. They have a competitive spirit and tenacity to push deals through in the face of extraordinary industry challenges. Hands down, The Closing Co. is one of the best in the business!"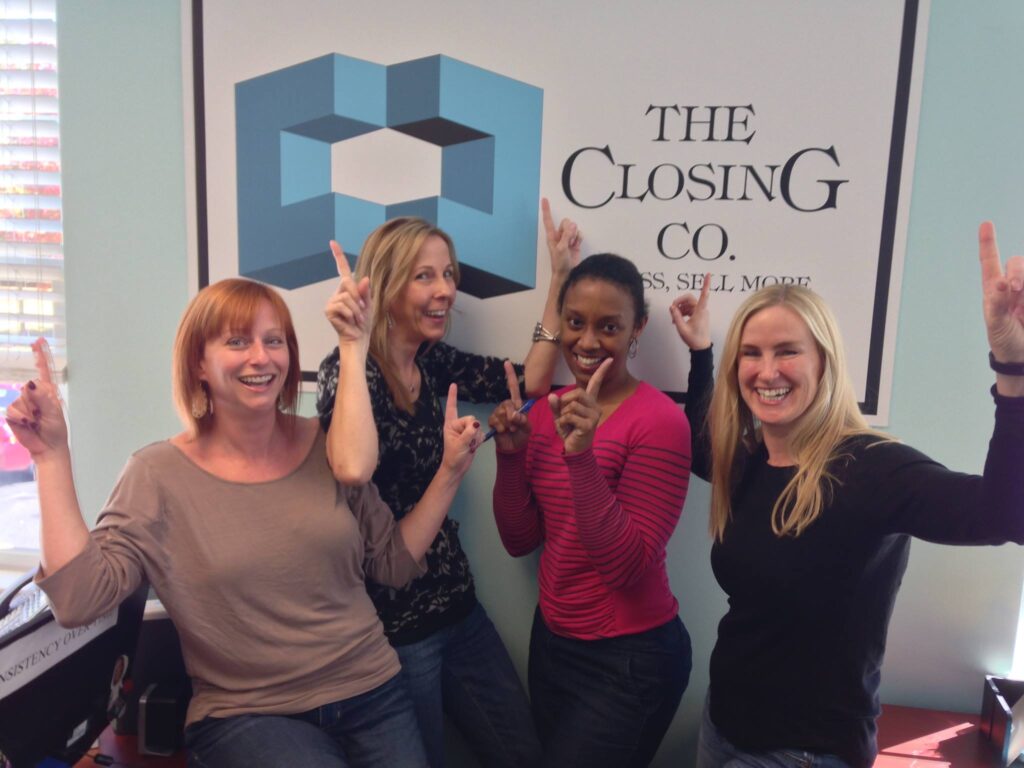 Working in the real estate industry since 1997, our founder Kim Smith has extensive experience in many areas of real estate, from selling to managing closings and REO's.
Kim sold real estate for both RE/MAX Greater Atlanta and Century 21 Southeastern. Her work as a pre-closing secretary at McLain and Merritt and Morris/Hardwick/Schneider gave her experience with high end transactions as well as extensive REO experience as an account manager for Fannie Mae. In 2005, Kim took her selling experience and merged it with her back office knowledge to start "The Closing Company," a contract to close service for real estate agents. She and her team have since expanded to serve agents all over Atlanta and have been involved in thousands of closings. Since that time Kim's experience and expertise has grown and her business has continued to expand to serve more agents and close more transactions every year. With experienced and dedicated closing coordinators, Kim and her team have closed thousands of transactions. Agents all over Atlanta rely on The Closing Company to manage the important details of their real estate closings.
Contact us today to handle the details on your closings!
Fill out our form for Buyer Clients so we can help you Do Less, Sell More!
Fill out our form for Seller Clients so you can Do Less, Sell More!